English to Spanish Document Translation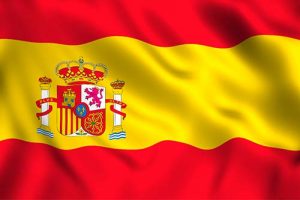 Reasons for document translation?
A document that needs to be translated into the national language before it can be presented for use in another country which uses a language other than English for legal or other purposes can be done via our services. Document translation is mandatory if the country in which you intend to work, buy property, open a bank account or conduct legal proceedings requires you to submit your documents in their official language.
English to Spanish translation is required if you need to submit documents in countries such as Spain, Brazil, Argentina or Cuba, where the official language is Spanish.
The English to Spanish translation has to be completed in such a manner that the meaning of the translated document exactly matches the source document. This is important because even a minor error can have catastrophic consequences due to a change in the meaning and the intent of the document.
Translation mistakes can be avoided by using an experienced Spanish translation company, with a network of translators who have excellent knowledge of the language, its grammar and its usage, and are ready to certify their translation. Spanish translation agencies also need to ensure that they use the right dialect, since Spanish dialects vary from Europe to Latin America.
Since all UK-originated documents that need to be submitted in Cuba, for instance, need to be translated into Spanish, choosing an agency that provides certified Spanish translation will ensure that your documents retain their integrity and are in the desired format.
The certified Spanish translators at Legalisations.org.uk can ensure accurate translation of your documents. Our translators are well aware of the cultural differences between the two languages of English and Spanish, and the difference in the grammatical density of the two languages. They are further aware of the difference in cultural context between the various Spanish speaking countries. They take care to ensure that language specific grammatical features are considered while translating documents.
All English-Spanish translations for presentation in non-member countries of the Hague Apostille Convention, such as Cuba, the documents will need to be apostilled by the UK FCO for their acceptance within that country. The apostille stamp authenticates the translated versions for use in another country.
As Cuba is not a member of The Hague Apostille Convention, apostille certification is not adequate for the acceptance of UK-originated documents, such as Birth Certificates, Marriage Certificates, University Degrees, Medical Certificates, and Powers of Attorney. An additional step of consular legalisation is required, wherein the translated and apostilled documents are submitted to the Cuba Embassy in London for legalisation.
However, if the country in which you need to present your documents is part of The Hague Apostille convention, such as Argentina, the translated documents require only an apostille certificate and do not have to be submitted for consular legalisation.
Please see the process as below that we follow:

Send Us the
Original Document

We quality check
documents internally

The document is
solicitor certified and then
Apostilled 24 hours.

If required, we take the
document to the required
embassy for legalisation

Documents Returned
Back to you Domestically
or Internationally
Please use the dropdown menu's for your document requirement. The pricing and document type will be generated after pressing the button below. Please note that to complete your order you will need to use the dropdown menus per document order. After the pricing table, you will then be taken to our order page. Following this you will be sent to our upload page to upload the documents which you can also complete later.
Select Which Service You Need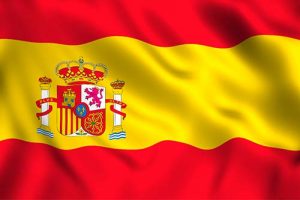 Standard: 6 business days
Express: 2 business days
The Most Common Documents We Legalise

Standard Personal Documents

Corporate Business Documents

Frequently Asked Questions
Legalisations.org.uk.is a certified translation services provider, whose translations are accepted by the Foreign and Commonwealth Office or FCO as authentic. All our translators are fully accredited and have the experience to translate all kinds of documents, including legal documents.
Certified translation ensures that the content and intent of a document does not change with the change of language from English to Spanish or with Spanish to English translations. The documents translated by Spanish translation agencies need to match the content and meaning of the original document for their acceptance in another country. Special care is required when a translator translates legal documents, since even minor errors can change the meaning of a document.
UK government bodies, including the FCO, require the translators to attest the accuracy of the translated document. Our certified translators provide a statement certifying the accuracy of the translated document, sign it and provide their contact details and credentials
You can contact our translation company online for all your translation needs for personal and business documents, before their submission for apostille certification. Once the FCO issues the apostille certificate to the certified Spanish translation, we can submit them to the concerned country's embassy in London for consular legalisation.
Some countries require both the English and the translated Spanish versions of the certified documents to be apostilled and legalised, while others might require apostille certification of only the translated versions. We request you to check the requirements of the country in which you wish to present your documents to ensure there are no errors or unnecessary delays.
Correct translation requires time and experience to ensure that all your documents are translated in the correct manner. We request you to email us the documents to be translated beforehand, as this will enable us to review the documents whether in English or Spanish, check the word count and provide you a quote for the cost of English to Spanish or Spanish to English translation, required by you. We offer translation services at competitive rates.
Once you receive the cost quote, please pay the fee for certified Spanish translation online. Our certified translators will start work on the translation of documents as soon as we receive your documents. If you wish to get the original document translated, you can either deliver it personally at our London office at 180 Piccadilly or send it via courier.
Legalisations.org.uk has a team of expert translators from the Institute of Translators and Interpreters as well as the Institute of Linguists. They have vast experience in completing document translation efficiently, while retaining the meaning and essence of the original document.
Our team has experience translating all types of documents, whether personal documents such as birth and death certificates, educational documents such as degree certificates or CELTA certificates, or commercial documents such as appointment reports or certificate of incorporation of a company, for several years.
Our experienced translators can complete English to Spanish translations or Spanish to English translations efficiently, as per the requirements of the country in which you wish to present your documents. Our Spanish translation company has years of experience in completing official translations of a variety of documents in London.
The cost of translating your documents from Spanish to English will depend on the word count of the document and how soon you require the translation completed. We can complete the certified Spanish translation of your documents according to your specified timeline.
If you require the certified Spanish translations to be legalised as well, please let us know and we can complete the apostille certification and embassy legalisation process on your behalf as well.
We request you to send us an email at info@legalisations.org.uk, with the details of the documents to be translated and also state whether you require them to be legalised. We will then guide you on the process, the requirements and the cost of the translation. You can also call us at 0845 224 9482 or contact us on legalisation.org.uk with all your translation and legalisation needs.