English to Mandarin Document Translation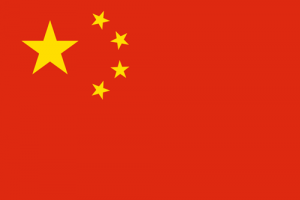 Reasons For Document Translation?
Document translation is required when you plan to expand your business overseas, apply for immigration to another country for work or business purposes or attend to legal matters. Some countries require translation of documents into their official language for better understanding and clarity about its content.
Some situations where you might need documents translated are:
When you apply for a work or business visa

Your prospective employer requires translated documents

While opening a bank account in a foreign country

When you need to submit documents for legal matters, related to property or business

When you wish to expand your business to another country.
English to Mandarin translation is required if you need to submit documents in countries such as China and Taiwan, where the official language is standard Mandarin. The English to Mandarin translation is best carried out by experienced Mandarin translation agencies, since the process involves having a good knowledge of both English and Mandarin and their differences.
Special care is needed to ensure that the essence and meaning of the original document does not get lost or change in any way during the English to Mandarin translation process. Only qualified and experienced translators with in-depth knowledge of Standard Chinese or Mandarin can ensure that the translations convey the same message as the original English document. This is important because even a small error, whether in language or grammar, can have severe consequences.
Experts at Mandarin translation agencies are well versed in both languages and nuances in their writing styles, which helps them ensure accurate English to Mandarin or Mandarin to English translations. Using the right dialect is very important to avoid any kind of confusion about the content of a document.
Since all translated documents need to be legalised before they are submitted in the country where the official language is Mandarin, choosing an agency that provides certified Mandarin translations, along with legalisation services, can ensure a seamless experience.
The certified Mandarin translators at Legalisations.org.uk are well versed with both English and Mandarin and the differences in their writing styles. They have been providing high quality translation services for several years now and belong to the Institute of Translators and Interpreters as well as the Institute of Linguists. They ensure that language specific grammatical features are kept in mind while carrying out the English to Mandarin translations.
The translated documents also need to be legalised before presentation in a foreign country. The legalisation process involves getting an apostille certificate from the UK FCO, if the documents are to be presented in a country that has signed The Hague Apostille Convention of 1961.
However, if the translated documents are to be presented in a country that is not a signatory to the Hague Apostille Convention, an additional step of consular legalisation is required.
Please see the process as below that we follow:

Send Us the
Original Document

We quality check
documents internally

The document is
solicitor certified and then
Apostilled 24 hours.

If required, we take the
document to the required
embassy for legalisation

Documents Returned
Back to you Domestically
or Internationally
Please use the dropdown menu's for your document requirement. The pricing and document type will be generated after pressing the button below. Please note that to complete your order you will need to use the dropdown menus per document order. After the pricing table, you will then be taken to our order page. Following this you will be sent to our upload page to upload the documents which you can also complete later.
Follow the steps below to begin
The Most Common Documents We Legalise

Standard Personal Documents

Corporate Business Documents

Frequently Asked Questions
Legalisations.org.uk.is a certified translation services provider, whose translations are accepted by the Foreign and Commonwealth Office or FCO as authentic. All our translators are fully accredited and can translate all kinds of documents, including legal documents.
Certified translations ensure that the content and intent of a document does not change during English to Mandarin or Mandarin to English translations. Utmost care is taken to ensure that the translated documents do not in any way alter the meaning or information of the original document.
Our certified document translators take additional care with legal documents, since even a minor error can lead to major consequences.
The UK FCO requires the translators to attest the accuracy of the translated document. Our certified translators are qualified to provide this attestation. They will also sign it and provide their contact details and credentials.
Our online translation company will translate all your English documents into Mandarin, while keeping in mind the guidelines of the FCO for apostille certification. Once the FCO issues an apostille certificate to the certified Mandarin translations, we can submit the documents to the concerned embassy in London for consular legalisation.
Some countries require you to get both the English and the translated Mandarin versions of the certified documents to be apostilled and legalised, while others might require apostille certification of only the translated Mandarin versions. We request you to check the requirements of the country in which you wish to present your documents.
If you wish to use our translation services, please send us an email at info@legalisations.org.uk and let us know of your requirements. Also email us scanned copies of the documents that require translation. This will allow us to review the documents, whether in English or Mandarin, check the word count and provide you a quote for the cost of English to Mandarin or Mandarin to English translation, as per your requirements.
Once you receive the quote, you are requested to pay the fees for certified Mandarin translation online. Our certified translators will immediately start work on the translation of documents and complete the online translation process quickly. You can choose to send us the original documents either by visiting our London office at 180 Piccadilly or via courier.
Legalisations.org.uk has a team of expert translators, who can complete document translation efficiently, while retaining the meaning and essence of the original document. Our team has years of experience translating personal documents such as birth or marriage certificates, educational documents such as degree or CELTA certificates and commercial documents such as certificate of incorporation of a company or appointment reports.
 Our experienced team of translators can complete English to Mandarin or Mandarin to English translations as per the requirements of the country in which you wish to present the documents. We are a Mandarin translation company with years of experience in completing official translations of a variety of documents in London, including legal documents.
The cost of Mandarin to English or English to Mandarin translation of documents will depend on the word count of the original documents and how soon you require the translations completed. We will complete the Certified Mandarin translation of your documents according to your urgency.
If you require the certified Mandarin translations to be legalised, we can take care of that too. Additional service fees, related to apostille certification and embassy legalisation, will apply. We request you to send us an email at info@legalisations.org.uk with the details of the documents to be translated and also whether you require them to be legalised. We will accordingly communicate the cost of translation and for the legalisation of the translated and original documents. You can also call us at 0845 224 9482 with your requirements or if you have any questions.